A review of the prequel, Zombies vs The Living Dead, appears this week in the Caterham and District Independent.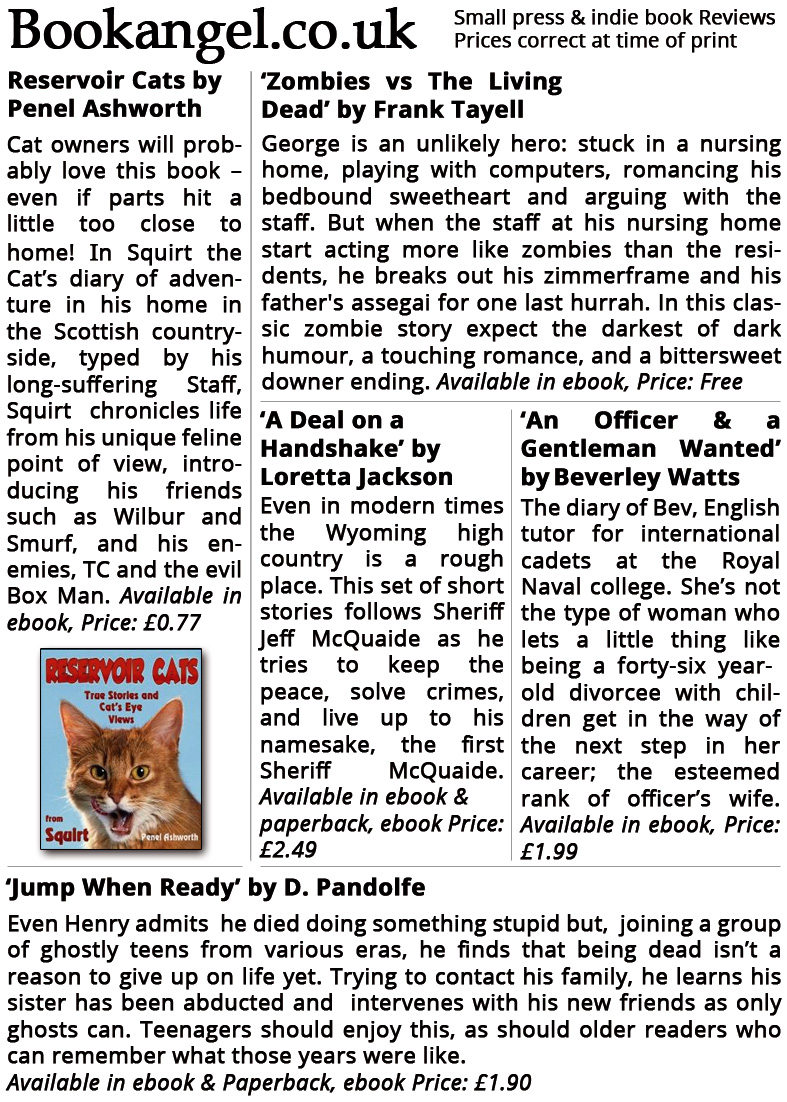 The review is written by the wonderful people at
BookAngel.co.uk
, whom the newspaper has asked to write a column on small press and independently published books. It's all rather exciting, after all, from little acorns syndicated TV shows grow (I think that's the expression.)
Book Angel is a pretty cool site if you're looking for free & discounted books or for amazingly insightful reviews (not that I'm at all biased.) Go and check them out and whilst you do that, I'm off to catch a train down to Caterham to buy up every copy of that paper I can carry... Actually, now I think about it, perhaps its better to hire a van. But will one van be enough?